Hop on over to Belk to Buy Graphic Tees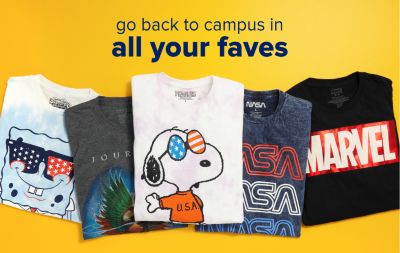 Get This Deal
Discount: code GOBACKHAPPY
Don't miss out. Buy it before they are gone
Online Exclusive
Get ahead on back-to-school shopping and get everything you need for less!
Online & In-Store
HUGE savings for precious little things; treat yourself to all the sparkles you deserve!
Get It Today!
Get your items in 1 hour or less with free in-store or contactless curbside pickup!
Online & In-Store
Our best clearance prices are here!
Online & In-Store
Save all day, after discounts when you open a Belk Rewards credit card!
Order now: Graphic T-Shirts for the Family at Belk: 20% to 50% off from belk.com