Hop on over to Target to Buy Calphalon Select 9pc Space Saving Hard-Anodized Nonstick Cookware Set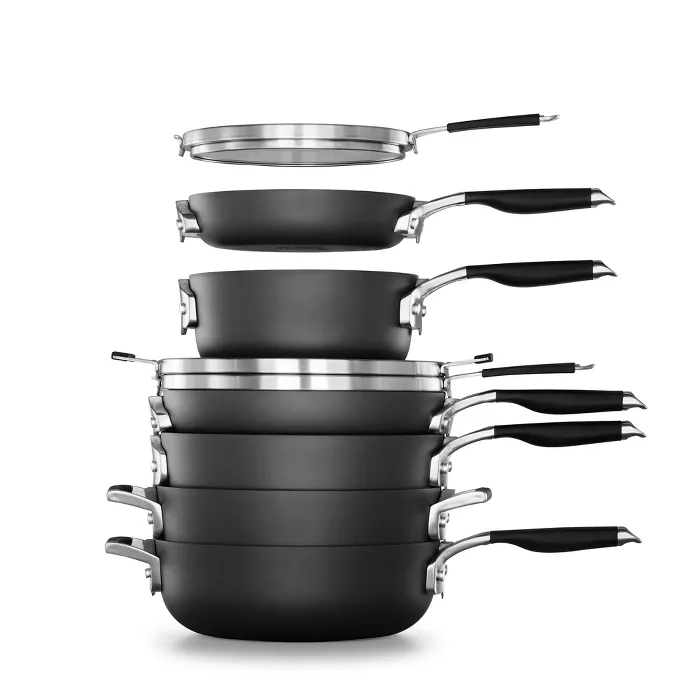 Get This Deal
Don't miss out. Buy it before they are gone
Save up to 30% more cabinet space* with the Select by Calphalon Space Saving Hard-Anodized Nonstick 9pc Cookware Set. The cookware set features popular pots and pans needed for everyday cooking, and they are dishwasher safe for easy cleanup. The unique design saves 30% more space*, allowing you to stack and nest the pots, pans, or lids in any order, while an innovative alignment feature keeps the pans securely stacked. The cookware features medium-gauge hard-anodized construction for long-lasting durability, and the dual-layered nonstick interior is dishwasher safe and ideal for easy food removal and cleaning. Also, the nesting cookware set is oven safe up to 400°F for heating and warming versatility.
*Average space saved vs. like non-stacking Calphalon cookware items when stacked with like diameter Premier Space Saving items
**Cookware must have same diameter"How much is this in other site?
Order now: Calphalon Select 9-Piece Space Saving Hard Anodized Cookware Set – $199.99 from target.com