Hop on over to Target to Buy Paint by Sticker Kids : Zoo Animals: Create 10 Pictures One Sticker at a Time! (Paperback) – by Workman Publishing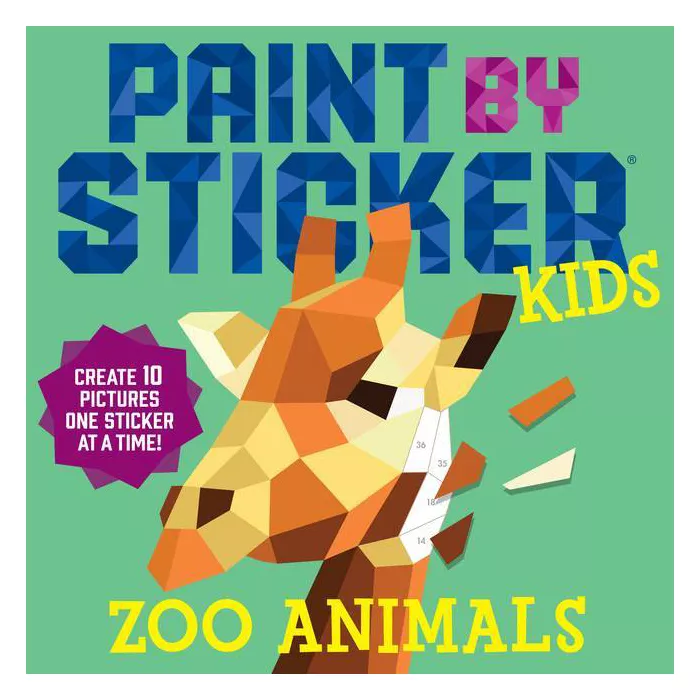 Get This Deal
Discount: 15% off Books circle offer
Don't miss out. Buy it before they are gone
About the Book
Young readers can create 10 bright and playful low-poly artworks featuring favorite zoo animals, one sticker at a time. The boredom-busting fun of coloring meets the joy of paint by number and the fun of a sticker book.
Book Synopsis
Paint a zoo full of animals with stickers!
Step 1: Find the sticker
Step 2: Peel the sticker
Step 3: Place the sticker
…and watch your animal painting come to life!
Includes everything you need to create ten sticker paintings on study card stock. Plus, all the pages are perforated–making it easy to tear out each finished work to frame and share!
Review Quotes
"The educational swiss army knife of sticker books. The Paint by Stickers projects….provide number recognition and matching practices for older kids and an introduction to numbers and matching for the littles….It's an active craft which is also a puzzle. Sound cool? It is." –GeekDad
"This book is genius! It's a paint-by-number book meets sticker book meets Tanagrams. Perfect for working on fine motor skills and spatial orientation!" –ParentsHow much is this in other site?
Order now: Paint by Sticker Kids: Zoo Animals $4.26 from target.com