Hop on over to Target to Dyson Ball Animal Origin Upright Vacuum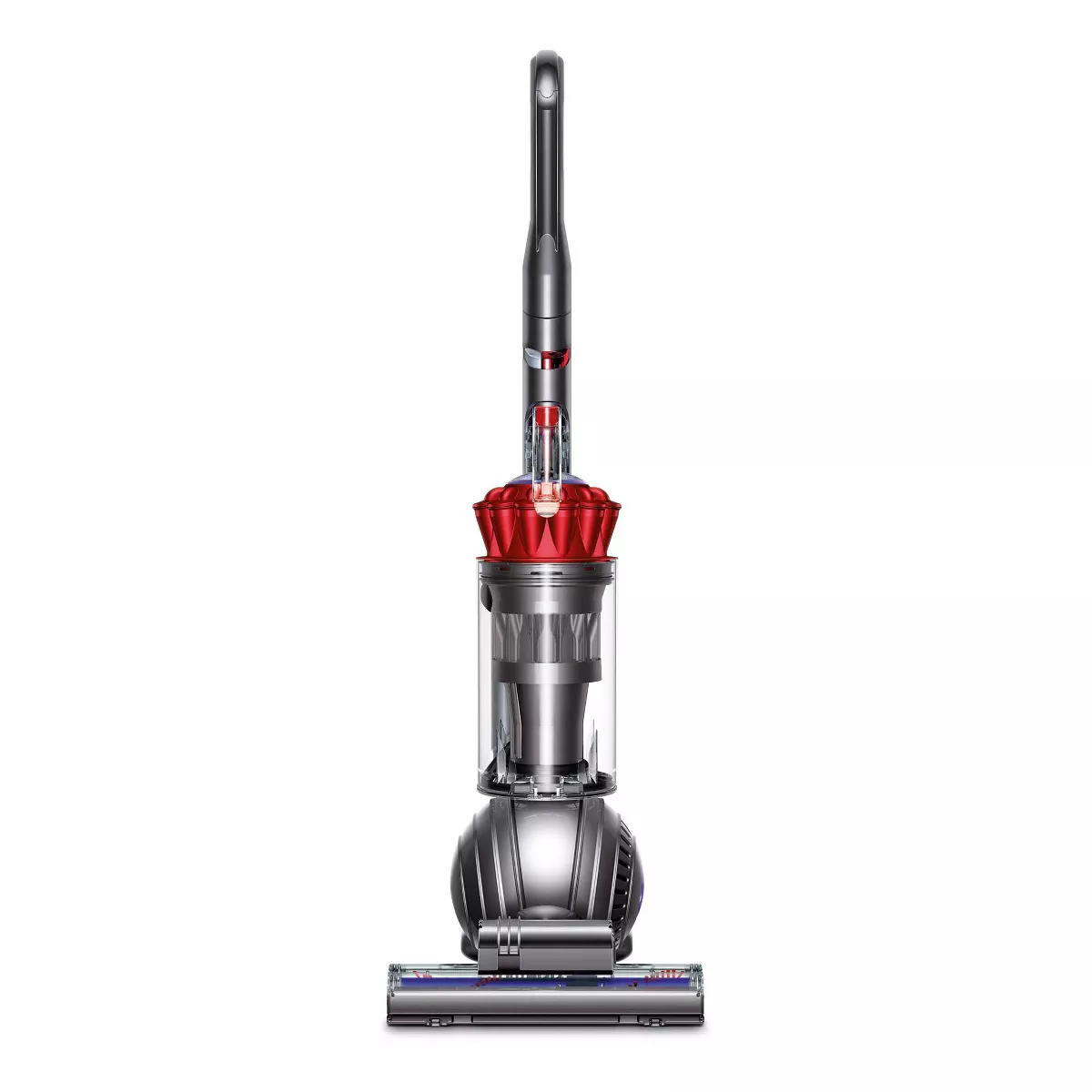 Get This Deal
Don't miss out. Buy it before they are gone
Highlights
Dyson Ball Animal Origin with combination tool and stair tool. Only at Target.
Engineered for larger homes with pets: Removes dirt, allergens and pet hair around your home. Easily tackles big messes. Whole home deep cleaning for all floor types: Short, stiff bristles allow deep carpet penetration to remove dirt, while maintaining performance on your hard floors.
Flexible floor to ceiling cleaning: Hose and wand release in one click, stretching 15 feet to clean stairs and hard-to-reach spaces. Automatically adjusts to your flooring: The vacuum features a self-adjusting cleaner head that accommodates carpeting of different heights, as well as hard floors, sealing in suction.
Pioneering Radial Root Cyclone technology: Increases suction and helps remove dirt and allergens from your home.
Ball™ technology: Navigate around obstacles with a simple turn of the wrist. For easy, precise maneuvering around your home. Advanced, whole-machine filtration: Whole-machine filtration ensures that allergens are trapped inside the machine, not expelled back into the home.
Bagless design: Simply push a button to release dirt from the hygienic bin.
2 Dyson-Engineered accessories: Stair tool and combination tool
5-year warranty and lifetime Dyson customer support
Description
The Dyson Ball Animal Origin tackles tough messes on your carpet and hard flooring- available only at Target. The powerful motor and Radial Root Cyclone technology thoroughly clean dirt, dust and debris from all floor types. The cleaner head automatically adjusts to suit your flooring, sealing in suction. With Ball™ technology, the Dyson Ball Animal Origin smoothly navigates around furniture and obstacles with a simple turn of the wrist, for precise cleaning. Stair and combination tools are included, so you can reach every nook and cranny of your home. Comes with a 5-year warranty and lifetime Dyson support.
Order now: Dyson Ball Animal Origin Upright Vacuum $250 from target.com