Hop on over to Target to Monoprice Triple Motor Height Adjustable Sit-Stand Corner Desk Frame – Gray, 3 Leg Corner, L Shaped Table Base, Programmable Memory Settings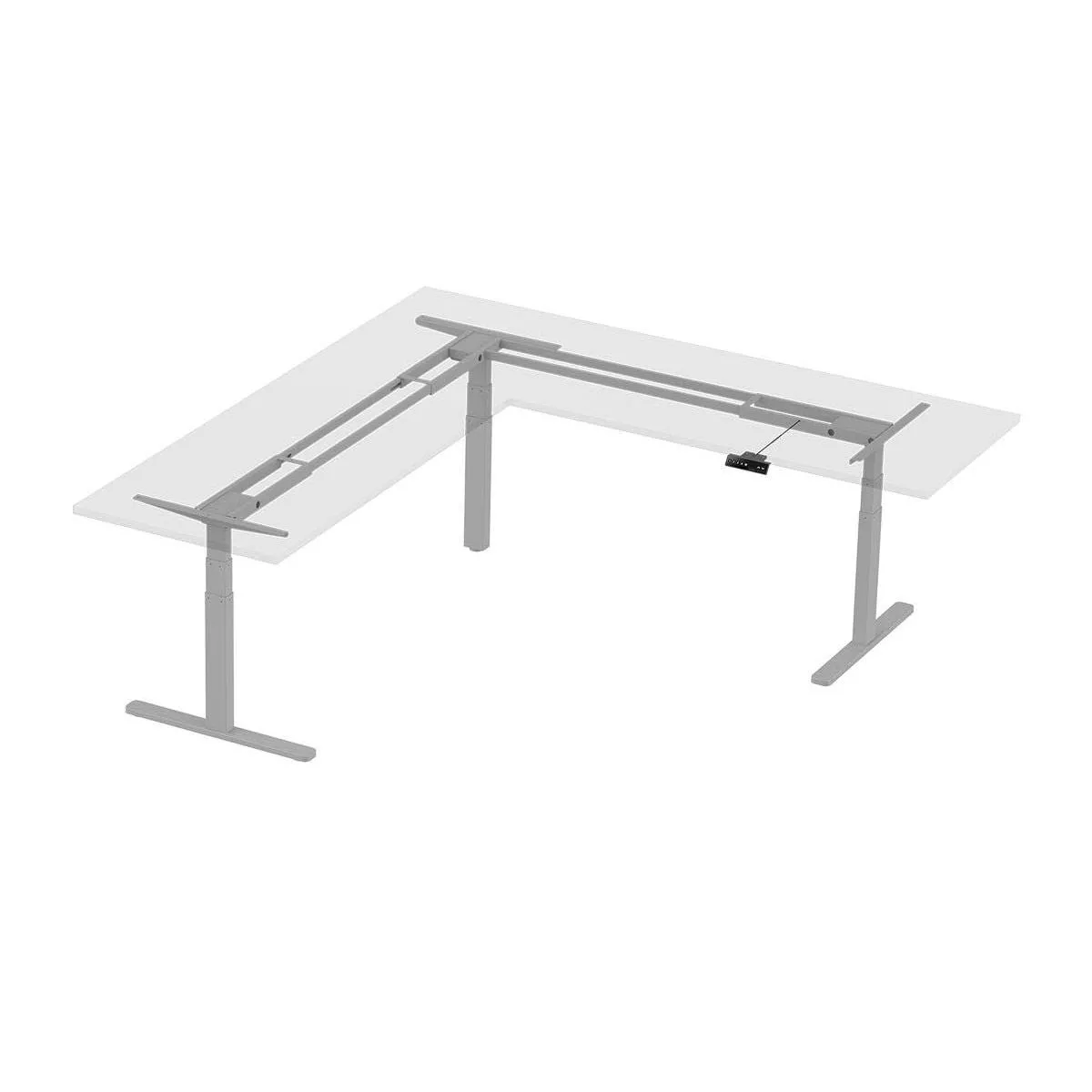 Get This Deal
Don't miss out. Buy it before they are gone
Highlights
Corner desk frame: Get a larger sit-stand desk that wraps around you, provides more desk real estate to work with, and maximizes space utilization.
Triple motor height adjustable: The strong triple motor raises and lifts using a fast and powerful, yet quiet triple-motor automatic lifting system.
Adjustable frame: The frame expands and adjusts to fit a wide variety of desktop lengths and widths.
Programmable memory settings: Save your height settings to get better ergonomics and comfort with the touch of a single button.
Sit-stand height adjustable: Adjustable from 23.6 inch ~ 49.2 inch surface height to easily convert between a sitting and standing position.
Description
Get a larger sit-stand desk that wraps around you and provides more real estate to work with. Maximize corner space utilization or create functional space division by enclosing your work area with your desk. With an L-shaped sit-stand desk, you get more space for computer and office gear, all within easy reach. It's a great upgrade for office, gaming, or general desk and computer use. Boost your productivity with increased workplace comfort and improved health. This desk adjusts to the perfect desk height to suit you. Lower your desk to keep your feet flat on the floor, to keep your shoulders relaxed, or to get the perfect height to work with your office chair. Or raise it to improve your posture or to keep your arm and wrist angles relaxed. Get the full benefit of a height-adjustable desk by changing positions throughout the day, mix in some standing periods to break the monotony of seated office work. The desk is raised and lowered using a fast, quiet, and powerful triple-motor automatic lifting system. Save your preferred height settings and adjust the desk with the touch of a button. The extended height means that even very tall people can find a perfect sitting or standing position.
Order now: Triple Motor Height Adjustable Sit-Stand Corner Desk Frame – Gray, 3 Leg Corner, L Shaped Table Base $274.99 reg $557.99 from target.com